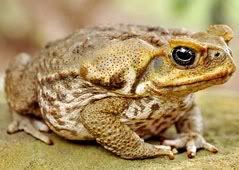 Happily Ever After. The words made me swoon every time as a child. I loved any story that started with Once upon a time, and ended with Happily ever after. Handsome royalty swept in to save the day on white horses and toads turned to princes with a kiss. My mom would see the glazed look I got in my eye after reading one of these stories and she would tell me, "You know, love is not like that". But I pushed those words away and went off in search of my prince.
First, I need to let you in on a secret. I've kissed a few toads, and after waiting for way too long, I realized they were really just toads. That's okay, because they informed me I was no princess. Guess, it wasn't meant to be.
I'm going to skip to the end of my story and tell you I found my prince. I didn't want to keep you in suspense. I couldn't' do that, I'm a romance writer. I came to realize, finally, that  Prince Charming is not dead, but just hiding under some warty skin. I also came to realize that I really am not the perfect princess either. So a flawed princess and a warty Prince Charming seem to be the perfect match in my book.
Having said all that I'd like to share a few toad kissing tips I learned along the way. If you're still searching you might find them helpful.
Tip 1- When finding toads look in places that interest you. The toad at the bottom of the dumpster might not be your cup of tea, try the library instead.
Tip 2- If you find your toad sticks around even when say, you're looking like the wicked witch of the west, he deserves a chance at a kiss.
Tip 3- If  you find yourself talking non-stop about anything and everything to your toad and he doesn't hop away, again, probably a keeper.
Tip 4- If  your toad has the ability to catch his own flies and isn't still residing in the dugout of his parents, this bodes well for the ability of this toad to turn into a prince.
Tip 5- If your toad is always up in your face trying to  convince you what a great catch he is, he probably is, for a toad.
Tip 6- If you ever find a toad that tries to cover up his warts, keep on walking. You want a toad that can admit he has a few warts, don't we all?
The bottom line is this, none of us are perfect and there is no perfect love. But we all deserve to be swept off our feet, just realize the person doing the sweeping isn't some perfect Prince Charming. He's just some guy, trying really hard to make you happy. To love you the best way he knows how. And sometimes he'll turn back into that toad for brief moments. The true test is, does he remain a toad or with a sweet kiss does he become that prince again?
As a writer I try to make sure my hero has some warts, and my heroine some flaws. I'd like to think of my stories as "almost happily ever after", because sometimes love isn't all happy moments. And, really, wouldn't we get bored if it were?